Our Club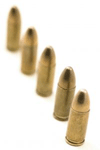 Perth Field Rifle Club was founded in 1974 when a group of keen shooters recognised the necessity of protecting and promoting the interests of shooters in Western Australia. The Club is affiliated with the Sporting Shooters Association of Australia (SSAA), which in turn is affiliated with the International Shooting Union, the Australian Shooting Association and the Australian Olympic Federation. Hence, our members have the opportunity to compete for Australia in international competition.
Our Facilities
The shooting range and clubhouse is located in the Wanneroo Shooting Complex, about 30-40 minutes drive north of Perth. The range offers members and visitors covered firing points for all-weather shooting, ample parking, barbecue facilities and a modern clubhouse, including rifle racks and covered verandas. The "new" range was occupied in 1997, and is without a doubt one of the best equipped ranges in Western Australia.
What we shoot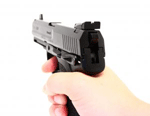 Field Rifle Match (rimfire and centrefire), Scoped Three-Positional Match (rimfire and centrefire), Shotgun (Trap, Tower, Skeet, Simulated Field, 5-Stand), Field Pistol (rimfire and centrefire; scoped and unscoped), International Handgun Silhouette, Rifle Silhouette, Combined Service Rifle Match, Rimfire Benchrest -- modified Hunter Class, Benchrest 30 (BR30) and Benchrest Centrefire



When we shoot
While we usually shoot on the weekends, we also have a Wednesday shoot, as well as several night shoots throughout the year. You can find further details on this years' calendar.